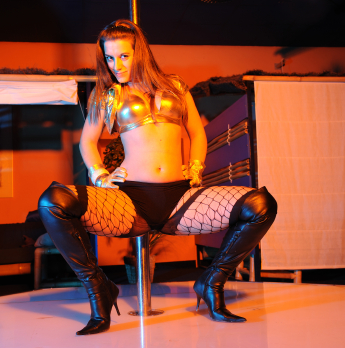 Most people who are looking for a job want it to be stable. That means they don't want to go out of their way on a regular basis to look for another job, even if that is part time. So if you are about to consider stripping as a way to supplement your income, or treat it as your main job, you have to know a few details.
Most Chicago strippers enjoy their time at the job and see it as quite the good deal. You often get a full-time income doing part-time work, depending on how you define those numbers, of course. However, not everything is as glamorous as you might think and there are certain things you have to account for before you become a stripper.
Stripping In Chicago Is Seasonal
Because Chicago is quite up north, winters here get quite cold. You would think that this is when people will visit strip clubs, so the stripper business has to be thriving. However, that is only true for strippers who are at these clubs. What about those that make big money doing private shows? Well, they have a bit of an issue.
Private strippers are usually hired for bachelor and bachelorette parties. This is fine, of course, but the problem is most weddings happen in the summer. People do not want to freeze up here in Chicago so they plan everything for the warmer months.
That is why a lot of strippers in Chicago view their jobs as seasonal. Some work half the year (from April to October), while others are only doing it for the summer. This means that you have to plan quite well around that.
…or Move To Florida
Warmer states do not have the wedding planning issue of places like Chicago. For that reason many strippers from the northern part of the country go down south for the winter – quite like the snowbirds.
While this constant relocation can bother some of you, think of it as an extension to your seasonal job. You are spending half the year in Chicago and the other half down south. Six months is not so long of a period anyway and you get to see exciting stuff on a regular basis. This makes it much more difficult to get bored with where you live.
Treat Stripping As Supplemental Income
Some people just do not like the idea of having to move south in order to make ends meet. This is understandable, of course. But you should not give up on stripping just yet! You can still make quite the good chunk of money doing it – you only have to be smart about it.
If you don't see stripping as your main job, but treat it more like the seasonal supplemental income it can be, you will be quite pleased with it. You only have to work a couple of hours a night during the summer and save that money up to distribute it throughout the year. A lot of people can double their annual income doing that. So are you up for the challenge?