Here are a few simple tips that will help you make your party night unforgettable and more pleasurable: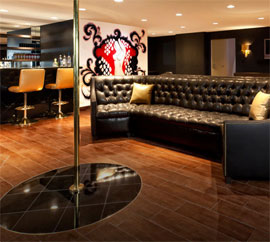 1. VENUE
Pick the right place for your party. If your party will be in a house, make sure the performance room is properly arranged. You should place a regular-size dining room chair in the middle of the room with some free space around it. Dim the lights if applicable, and keep your guest's sitting area comfortable. If your party is set for a hotel room, please be advised that some hotels will not tolerate loud guests. Call and confirm first that your place of choice is entertainer-friendly. One thing is for sure—our male strippers and female strippers will make you and your guests scream!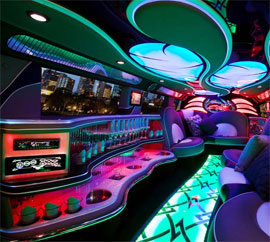 2. Transportaion
Arrange for nice transportation for your friends and guests. If you are not sure where to go, you can call our business partner, www.professionalimo.com, for recommendations.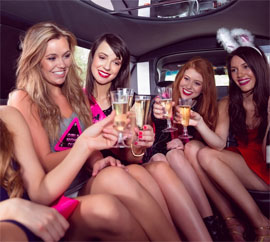 3. Strat TIME
Make sure that your friends and guests will be there at least 30 minutes before the arrival of our entertainer. You do not want the male dancer or the female dancer waiting around or to rush the show. Get the most out of your experience by ensuring that everyone's ready for the show. Our entertainers usually have engagements both before and after your party.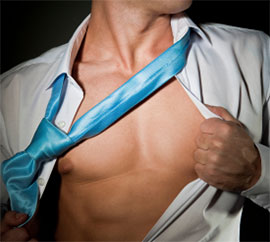 4. RESPECT
We ask that you and your guests be respectful of our entertainers. Try to make them feel comfortable by offering a beverage and talking about the show. Each dancer works hard to earn a living. Stripping may seem like an easy job, but much time and preparation goes into it. The strippers are real people and should be treated as such. The more respectful you are, the more fun everyone will have. Please do not be rude to them, slap them, touch them inappropriately or assault them in any way. If people are disrespectful, the dancer has every right to leave the party before the hour has ended; in this case there would be no refund.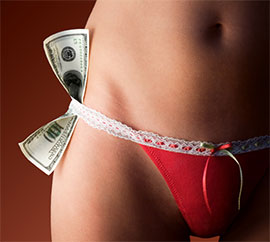 5. Tipping
It is always preferable for all the guests bring some "fun" money to the party. The show-up fee is given to the dancer at the start of the show and that covers the dancer's gas and time. It is not necessary, but a custom to tip your stripper. Each entertainer has set games they play with the crowd that are priced additionally and at different rates. In the beginning, the games are mild and less expensive, but as the night goes on, the games get wild and more expensive. To ensure the wildest and craziest time for your guests, we recommend that each guest comes with $20 to $50 to spend, depending on what you would like to see.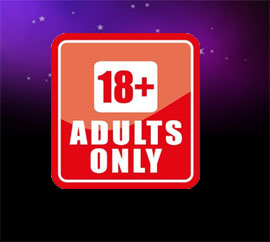 6. Age:
All guests must be at least 18 years of age. It is illegal to strip for a minor and consequences include jail time or large fines. If a guest looks to be underage at the party, they will be asked to show a valid driver's license or ID. So make sure IDs are available.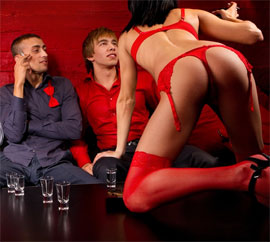 7. Set Up:
Although each stripper comes equipped with costume, stereo, props and all party game materials that she'll need, it is imperative to make sure you have done your best to make your house "stripper friendly." A room will be requested, at the stripper's discretion, to change/get ready in. Make sure the main room of entertainment has no open windows, as the stripper may catch cold running around in next-to-nothing! Also, the outside world should not be able to see your private party, so close all blinds or curtains. Place a chair in the center of the room for your guest of honor. The chair should preferably have no armrests. This will assure that the guest of honor gets the closest, best strip show of his/her life.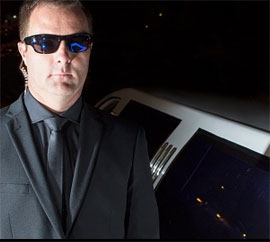 8. The Mysterious Person:
The dancers may bring an assistant along, and this person is there to help provide a flawless show. His/her job consists of providing change for you and your friends, running the music selection, managing lighting, helping with alcohol, ensuring requested party events are met, and making whipped cream party games memorable. They are there for your convenience, and can answer any questions you may have.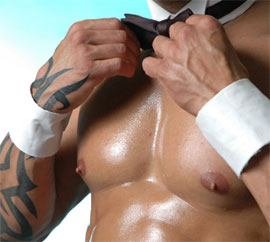 9. Requested Entertainers:
We strive to provide the requested Chicago male strippers/Chicago female strippers, but in cases where circumstances are beyond our control, and particular entertainer(s) become unavailable, we will provide alternate entertainer(s). Each of our male strippers and female strippers are so unique and hot, we know you'll have a great time no matter who you get.