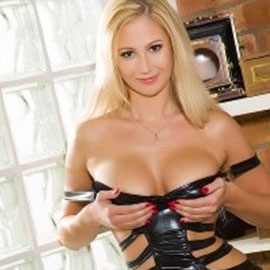 There are some things all guys like, and one such is a party with nice entertainment. So it is only natural that you would want to throw one, in order to make your guy friends happier. Especially if you are trying to plan a surprise bachelor party.
But whatever the case is, you would need proper entertainment. You can't just expect everyone to sit around, drink and do nothing, right? So into your mind pops out an awesome thought – you should hire some female strippers. So you hop on your computer and look up some exotic dancers, but you get all confused.
Tons of sites may pop up, but that also means tons of services, different packages, the prices are all over the place. And you don't even know what all these things include. That is what we are going to break down here!
The Regular Ol' Bachelor Party
It is important to know what crowd you want to entertain. Because that will determine the strippers you'd want to get and also what kind of things you'd want them to do. So let's say you are throwing a bachelor party, and you know people there are not crazy party animals. The bachelor may also be a bit on the conservative side. So what do you do?
You get a regular strip show going! We offer that package for half an hour to a full our of striptease entertainment. Regular things like lap dances, and little games are also an option. That way you can keep the crowd entertained, while at the same time not being too extreme about it!
Tone It Up
Now, we understand that some folks are a bit crazier and would want to be entertained properly. That is why we also allow you to go above and beyond their expectations, by hiring strippers for a full-on two-stripper toy show! The two dancers will be fully exposed and will play around together like nothing you have ever seen.
You can be absolutely sure that at least your party will not be a boring one, and all the guys there will be completely and thoroughly mesmerized by our exotic dancers. However, we also know this – you may get the bride-to-be a bit too angry with that show, so if you want to avoid that, we also have one more option!
Just A Waitress, Please!
The final option you have is to get one (or more) of our girls to be your waitress for a while. She can be fully exposed, walking around and serving you drinks. Or if you want to tone it done even more, she can wear a risqué outfit, without being completely exposed.
The great thing about our service is that you can always upgrade it throughout the night. So when you start with something a bit more conservative, you can go to a full-on show to blow your mind. However, make sure that you hire strippers who'd go all the way up to a toy show, if that is your intention.