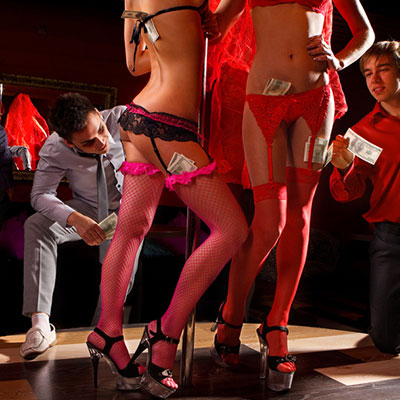 If you are throwing a bachelor party in Chicago, it's ideal to have some exotic female entertainment. But with so many different services, packages, and prices it can get overwhelming.
First, you need to identify the type of crowd that will be at the party. If the guys are extreme party animals, the best recommendation is to choose a two-person, toy show—a show that's above and beyond anything in any exotic club. Basically, it's a combination of a totally exposed strip show, lap dances, whipped cream, lotion and other tricks—in addition two female strippers interacting and using toys together.
For a little more conservative of a crowd, the basic strip show could be more appropriate—and it's still more than anyone would see in a exotic club. Our Chicago female strippers come to you and do a 30-minute show for the bachelor and party guests—with the option of private lap dances and other hot tricks. If you change your mind, you can always upgrade to the toy show.
For those looking for tamer entertainment to avoid angering the bride-to-be or party guest's wives, we recommend the risque waitressing or full exposed waitressing show. With this option, our hot Chicago female strippers come to your party and serve everyone drinks. And, you can upgrade to a strip show as the night goes on. If you'd like to have this option, it is best to inform the agency beforehand, because some of the girls only do risque waitressing and would not be willing to do anything else.
Regardless, whether you choose the two-girl toy show, one-girl strip show or hot waitress show, with Chicago Exotic Strippers, your party will be HOT!