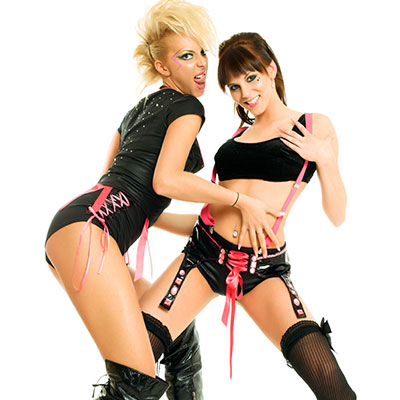 As of this year, there are approximately 10-15 agencies in Chicago that book male strippers and female strippers—a huge increase considering from 5 years ago when it was just three agencies, one of which was Chicago Exotic Strippers.
Nevertheless, agencies come and go every year—many of which are owned and operated by strippers who branched out on their own. Some of these strippers work on their own, but advertise a selection of strippers on their website that may of may not exist (creating fake profiles from pictures pilfered from around the Web). The result? No matter which of these fake profiles you choose, you'll get the owner of the site as your dancer.
This is why Chicago Exotic Strippers is one of the only agencies in Chicago that has videos of the dancers. We aim to bring the confidence that the strippers on our site really exist.
Another thing to keep in mind when choosing an reliable agency is the domain name of the site. Longstanding agencies were able to buy a domain name with the word "Chicago," whereas newer agencies often have more generic domain names. But presenting the idea that they have male strippers and female strippers anywhere in the U.S. is often misleading. These may be agencies based in Vegas, New York and Miami that are trying to expend their territories. This could mean that they don't have the resources and attention committed to the local market that Chicago-based agencies do. Usually when an out-of-state agency enters a market, they start booking dancers that do not have any work—typically older, less desirable dancers.
The bottom line: when choosing an agency or website through which to book your stripper, make sure the domain name has the word "Chicago" and if it does, make sure they have videos of their dancers. Enjoy the show!